Let's talk marriage discussion panel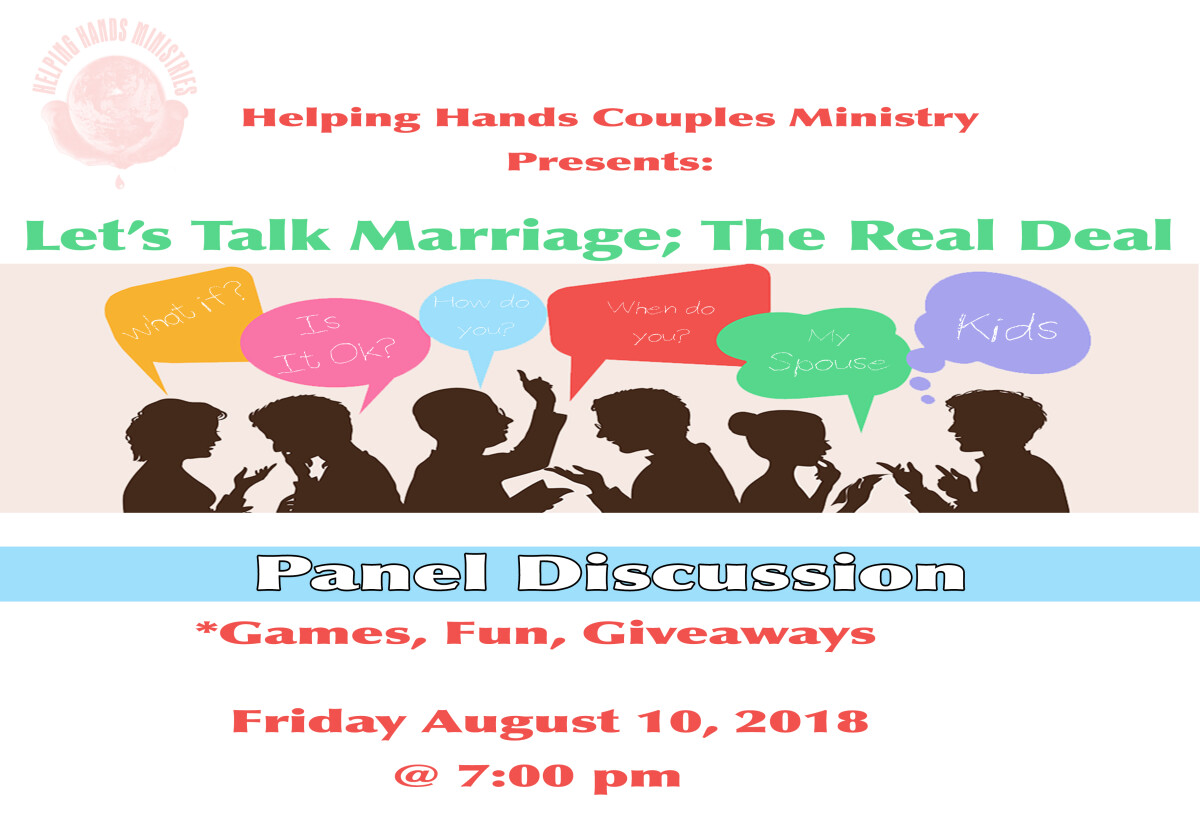 Friday, August 10, 2018, 7:00 PM - 9:00 PM
Objective: Discuss how to effectively overcome the challenges faced in marriage using bible based principles practically. Thus dispelling the myths; I am all alone, No one understands, or This challenge is exclusive to our marriage.
Have you experienced a hurtle/s that has had a debilitating effect on the marriage? How did you handle it?
Who can I talk to?
Should I leave?
Do I stay?
I/We need help; We can't continue this way
What happens when we get stuck? How did we get here?
Summary: These questions as a result of challenges leave us vulnerable and open to a less than healthy loving union. Certainly not what God intended when he instituted marriage so; Let's Talk! Let's dispel the idea that these challenges are exclusive to the one's dealing with them. We want to share how couples have overcome so that couples experiencing challenges can first understand they are not alone. In conclusion, we are helpers on to another. We hope to dispel the notions and remove the shame attached to the challenges that we face in our marriages. With prayer and rightly applying the tools given we can obtain healing, growth and progression in building God's kingdom one marriage at a time. The Lord tell us, " Surely you need guidance to wage war and victory is won through many advisers." Proverbs 24:6 (NIV)